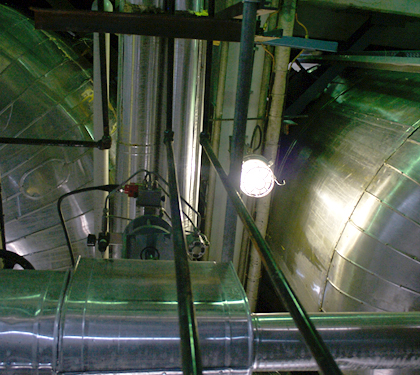 The Otsuka Pharmaceutical Group originated in 1921, with the establishment of Otsuka Pharmaceutical Factory. In the early days, the company was engaged in the manufacture and sale of industrial and pharmaceutical chemicals and entered into the intravenous solutions business in 1946.
In 2008 Otsuka Holdings took over all Otsuka subsidiary companies under it's control. Today there are 200 above companies under the banner of Otsuka Holdings. Today, we "Otsuka Chemical India Ltd" is one of the group companies of Otsuka Holdings.
Our first step towards the development of this Key technology for the manufacture of GCLE was laid between 1980 to 1982. We started with electrochemical en e-type chlorination of the N-substitute (3-methyl-3-butenoate) of the azetidinones, followed by construction of the cephem framework by ammonia-promoted recyclization. The phenylsulfonyl moiety worked effectively for trapping the in situ generated sufenic acid in the first step, as a protecting group in the en e-type chlorination, and as a good leaving group in the final recyclization step.
We continued our efforts and made improvements in each of the sequential processes up to a level, feasible for industrial production of GCLE
In 1984 we constructed lab scale plant in Japan and started production GCLH and GCLE. In 1988, we succeeded in producing 18mt GCLE in a year. We decided to produce GCLE as our original product and established first commercial plant in 1990 with an installed capacity of 150 mt / year. Finally, we have decided to establish a second plant, our first in India, in 2006. This State of the art, fully automatic plant started producing GCLE in 2008, and today Otsuka Chemical group is the largest producer of GCLE in the world.